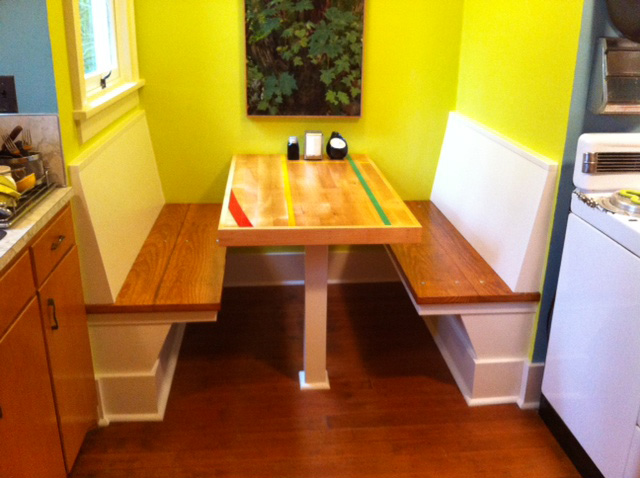 The banquette I blogged about here and here is now complete. When it comes to banquettes, the details make the difference between something that looks pretty in a photograph and something that you actually use AND ENJOY. Here, we were careful to consider the height and slope of the backs, as well as room for the biggest feet in the family to tuck under and be crossed.
Salvaged gym floor boards (from Ingraham High School) were upcycled for the table top and some old gym bleachers from a middle school that were used for the bench tops.
From the homeowners:
We are absolutely delighted with this new set-up in our kitchen. I think we've used that space more in the last two weeks than the whole time we've lived in the house (11 years). It feels like we added another room! Thanks, again, for the great design.
FOR ROUND 2, CLICK HERE.
FOR ROUND 1, CLICK HERE.