Steps of a Paris church serve as neighborhood park.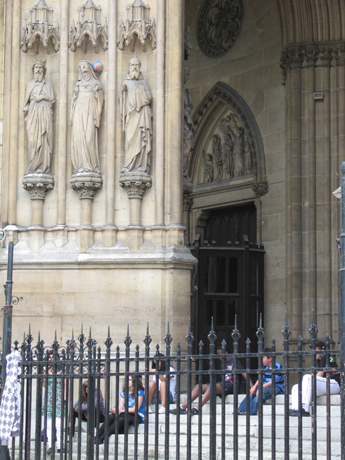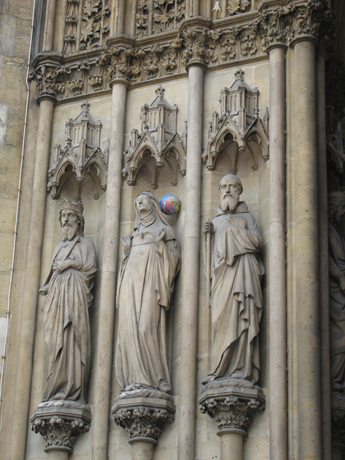 In Paris, modern life and historic treasures coexist in a centuries-old urban fabric. Nearly every building serves more than one use, such as retail below with housing above (often 4+ floors of very elaborate construction). Imagining where and how to live in Paris is easy. The urban fabric sets the perfect stage, with options for food, culture, and shopping on every street.
While visiting this spring, I realized that Paris is a great example of making good use out of every inch. It is a principle of design that holds true no matter the scale, from bungalow to city planning. After all, if there is room for boys to play ball in front of the neighborhood church, there must be room for the television somewhere in your cottage.